Scaff's Enterprises serves a family of dealers who distribute our products. Unlike other companies, we do not sell retail and undercut our dealers. We work to support our dealers.

Contact us at info@scaffsenterprises.com and we will provide you with contact information for the dealer closest to your area. Feel free to download our latest catalog for review.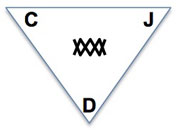 Scaff's Enterprises Catalog
Adobe Acrobat file, 4.0 Mb


Need Adobe Reader? Go here to download for free.

If you would like a hard copy catalog mailed to you, please email your request to info@scaffsenterprises.com and include your mailing address.